our services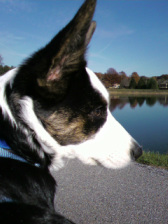 Your pet is a special member of your family and he or she deserves the very best - especially when it comes to health care. You want nothing more than to see them enjoy as many happy, healthy years as possible. At Main Line Veterinary Hospital, we are honored to partner with you in achieving this goal. That's why we've worked so hard developing a system of care that is both affordable and comprehensive, to support a lifetime of good health.

While our services are built upon a solid foundation of wellness care and preventive medicine, we are well equipped to handle any other medical, diagnostic, surgical or dental care needs that may arise during your companion's lifetime. Whether it's a simple annual checkup or a complex surgical procedure to save your pet's life, we'll be by your siide through it all. If you can't bring your pet in for care, we'll bring that care right to you with our convenient house call service.

You'll find everything you need at Main Line Veterinary Hospital. We look forward to hearing from you.
---
The complete animal health care services available to patients of Main Line Vet Hospital include, but are not limited to:

Wellness Care and Vaccinations
Allergies & Dermatology
Nutritional Counseling and Weight Management
Cardiology
Dentistry
Laboratory
Radiology
General Surgery
Oral Surgery
Orthopedic Surgery
Ophthalmic Surgery
Microchipping
Boarding
Behavioral Counseling
House Calls

To learn more about any of our main services, please see below.

Wellness & Vaccinations
Keeping your pet happy and healthy for as many years as possible is your ultimate goal – and it's a goal that we at Main Line Veterinary Hospital share with you. That's why we place such a strong focus on wellness care. These routine visits provide us with a clear picture of your companion's current health, and allow us to monitor that health over time. Not only can we proactively prevent illness from occurring, but we can identify the signs of a potential health concern early, so it can be addressed in the most timely and effective manner. This early detection and disease prevention can add years to your loved one's life, and improve the quality of those years exponentially. A long, healthy life starts with a foundation of wellness care. Let us design a health care plan that will bring out the very best in your four-legged friend.
LEARN MORE
Allergies & Dermatology
When you look at your pet, you may notice nothing more than a layer of fuzzy, soft fur that you love to touch. Underneath all that fluff, however, is skin that can be just as sensitive as yours, if not more. Companion animals are susceptible to many of the same dermatological conditions that can affect humans, from allergies and infections to hormonal imbalances. The result can be a host of unpleasant side effects, including itchiness, discomfort and even pain. The good news is we can help. Our professional pet allergy and dermatology service will help us get to the bottom of your pet's symptoms and develop a treatment plan that will get results. Give us a call. Your loved one deserves to be as healthy on the outside as he or she is on the inside, and we can help get them there!
LEARN MORE
Nutrition & Weight Management
There's nothing cuter than a chubby pet, but in reality, weight issues can affect your companion's health and longevity. Likewise, the food you're feeding your loved one can mean the difference between simply existing and reaching their fullest potential. Yet, given the number of food products available on the market today, and limited information regarding what the right weight range should be, this aspect of your pet's health care can easily become confusing and unnecessarily complicated. What you need is the guidance of an expert. Someone who understands the intricacies of companion animal nutrition. You need the team at Main Line Vet Hospital in your corner! We can develop a customized diet and exercise plan that will help your pet achieve and maintain optimum health for life!
LEARN MORE
Diagnostics
Because our pets cannot speak, they can't tell us when they're not feeling well or when they've suffered an injury. What's more, some animals are able to mask the signs of illness or injury for long periods of time, suffering in silence and allowing the condition to progress and worsen. This is why veterinary diagnostics are so important. These invaluable tools, such as blood work and x-ray imaging, provide our experienced doctors with a clear picture of what's happening inside your pet's body so that an accurate and timely diagnosis can be made. The sooner we get to the bottom of what's ailing your animal companion, the better the chances of a positive outcome. Main Line Vet Hospital offers a broad range of diagnostic services to manage the ongoing health of our patients.
LEARN MORE
Surgery
At Main Line Vet Hospital, surgery is a part of our daily routine. We know that whatever the situation, we're up to the task and prepared to make the entire experience a success. We also know that learning that your pet needs surgery can be a frightening time filled with anxiety and uncertainty. You want to be sure that your loved one will be well cared for and won't be in too much pain. Our team is here to answer your questions, quell your concerns and set your mind at ease. We have years of experience performing a wide variety of surgical procedures, both routine and complex. More importantly, we always place the safety and comfort of our patients as our highest priority. You can rest assured that your companion will be in excellent hands with our surgical team!
LEARN MORE
Dentistry
Clean teeth and healthy gums are the cornerstones to a long, healthy life for your four-legged friend. Yet, dental care remains one of the most often neglected components of animal health care. Don't let your loved one become a statistic. Help them beat the odds by making a commitment to dental care, both professional and at home. Main Line Vet Hospital offers comprehensive, professional pet dentistry services, from routine preventative care to the advanced treatment of existing oral health problems. We'll even show you ways that you can help your pet maintain a healthy mouth at home, in between vet visits. Together we'll work hard to help your furry family member achieve a clean, healthy smile for life!
LEARN MORE
Behavioral Counseling
Does your pet act out in a way that is driving you crazy? Unwanted pet behavior is one of the most common complaints of animal caregivers, and it's something that can drive a wedge between you and your four-legged friend, making it difficult to bond with them. If you're struggling with a behavior problem – whether it's a house training issue, aggression, anxiety or something else – we want you to know you're not alone. More importantly, the team at Main Line Vet Hospital can help. We are experienced in all aspects of companion animal behavior. We will get to the bottom of why your companion is acting out, and then develop a plan to help you overcome that unwanted behavior once and for all. You deserve peace and balance in your home, and we can help restore it!
LEARN MORE
Stem Cell Therapy
Over the past decade, great strides have been made in the use of stem cells for the treatment of various medical conditions found in both humans and companion animals. Stem cell therapy involves the harvesting of healthy stem cells from certain areas of the body and then reintroducing them via injection to areas that may be experiencing pain or mobility issues. Currently, veterinary stem cell therapy is primarily used to treat arthritis in dogs and cats; however, research is also underway to develop treatment for other diseases. Main Line Veterinary Hospital is pleased to offer this innovative treatment option to help manage the health and happiness of our patients.
LEARN MORE
House Calls
There are many situations in which a responsible, loving pet parent cannot bring their animal companion in for veterinary care. Sometimes it's because the animal is too sick to be transported. Other times, there's an anxiety issue that makes vet visits a stressful experience. For multi-pet households, it's often overwhelming to schedule and manage several different appointments. Whatever the reason, at Main Line Vet Hospital, we believe that every animal deserves the highest quality of care and if you can't come to us, we'll bring that care right to you. Our convenient house call services provide many benefits to you, your pet and even to our doctors. Call us today to learn whether this service would work for you.
LEARN MORE
-
Special Offer

We pride ourselves on the strong, lifelong relationships that we build with our clients and their cherished pets. We see ourselves as one big, happy family and in our family, there's always room for more! If you recently moved to the area, recently adopted a new pet or are just searching for a vet that you can trust and rely on for quality pet care, we'd like to welcome you to give us a try! Come on by, take a tour of our modern facilities, meet our friendly, knowledgeable staff and learn about our comprehensive services. We're confident that once you do, you'll want us to become your veterinary partner for life!