our practice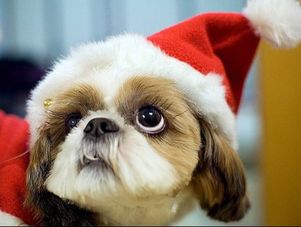 Main Line Veterinary Hospital has been proudly serving the people and pets not only of the Malvern area, but also all of Chester and Delaware Counties since 1992. What brings people in is the comprehensive list of services we offer. What keeps them coming back, year after year and with multiple generations of pets, is the personalized care they receive. With us, you and your loved one will always be treated with respect and compassion – which has been our philosophy from day one!

We are a full service animal health care facility, offering a full range of services to keep your pet happy and healthy, from routine wellness checks to advanced surgery and stem cell therapy. Our hospital features modern exam rooms, an on-site diagnostic laboratory, an in-house pharmacy, a cutting edge surgical suite and more. We also have separate dog and cat kennels in addition to a hospitalization area to serve those animals that need extra special attention.

Beyond all of this, however, we base our care on the relationships we build with our clients and the animals they love. We place you and your pet as our highest priority. That's why we make it a point to always listen to you; to answer your questions; to discuss your concerns; and to set your mind at ease. We want to foster your role as your pet's caregiver – the most important person in his or her life. We are not a "high volume" clinic, but instead focus on individualized care and personal attention.

Our team is experienced and easily approachable, not just because we've dedicated years in doing what we do, but because we understand that bond you share with your companion, and we've been in your shoes. That's why we treat your pet with the same level of care and compassion as if they were our very own. It just comes naturally to us.

At Main Line Veterinary Hospital, our goals are to become your family veterinarian and your lifelong partner in everything animal related. We want you to feel confident knowing that if your pet should need us, we are only a phone call away: during the day, and even on nights and weekends. Dr. Hahn is available by pager when the office is closed because we feel it is vital to get help from the doctor who knows your pet best. We answer after hour pages for any and all concerns whether they be injuries, illnesses, lost (and found) pets or potential toxicities. If it's important to you, it's important to us.

If you're looking for veterinary care that is designed to bring out the very best in your animal companion, offering all of the services he or she needs to be healthy and happy – and at an affordable price – you needn't look any further than Main Line Veterinary Hospital. We'd love it if you'd come in, meet the staff, take a tour and learn firsthand why we've been the veterinary hospital of choice in Malvern and surrounding counties for more than 20 years. We can't wait to meet you!


---